SnapLok Large Drill Adaptor
Description
The SnapLok Large Drill Adaptor is for use with 12mm, 15mm, 18mm, 19mm, 20mm and 22mm SnapLok Rods
Please note that this does not fit onto the 8mm or 10mm SnapLok Rods.
Made of Stainless Steel
This adaptor does not fit onto 8mm or 10mm SnapLok Rods
To see the full SnapLok Rotary Power Sweeping Range click here.
To see our full range of Chimney Sweep Equipment click here
If you have any questions about your purchase please don't hesitate to send us a message through our contact page.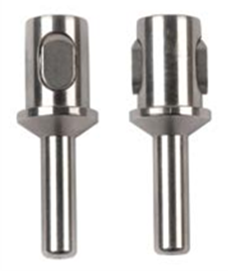 SnapLok Large Drill Adaptor
Reviews

Be the first to review this product.

Leave a review