'Hunter Herald 8 MK1 - Multi Fuel' Vermiculite Fire Brick Set
Description
This listing is for a set of Vermiculite Firebricks for a 'Hunter Herald 8 MK1 - Multi Fuel' stove.
The set contains 2 Back and 4 Side Vermiculite Firebricks.
Back Brick = 25mm x 253mm x 150mm (per brick)
Side Brick = 25mm x 240mm x 110mm (per brick)
The fire brick provides fire resistance, insulation and thermal stability and is rated for temperatures up to 1100°c.
All our vermiculite fire bricks are cut from Premium Quality Vermiculite Boards which are ideal for use in woodburning and multi-fuel stoves.
We advise when replacing your fire bricks that you replace the full set.
For any other items you may require to maintain your stove, such as glues, fire cement or cleaning products please visit our Fireside Accessories category.
Custom fire brick sizes are available please see our Fire Brick Calculator for more details.
If you have any queries about your purchase please don't hesitate to send us a message through our contact page.
Products manufactured and supplied by Stove Industry Supplies Ltd are "Equivalent Replacement Quality Parts" unless otherwise stated.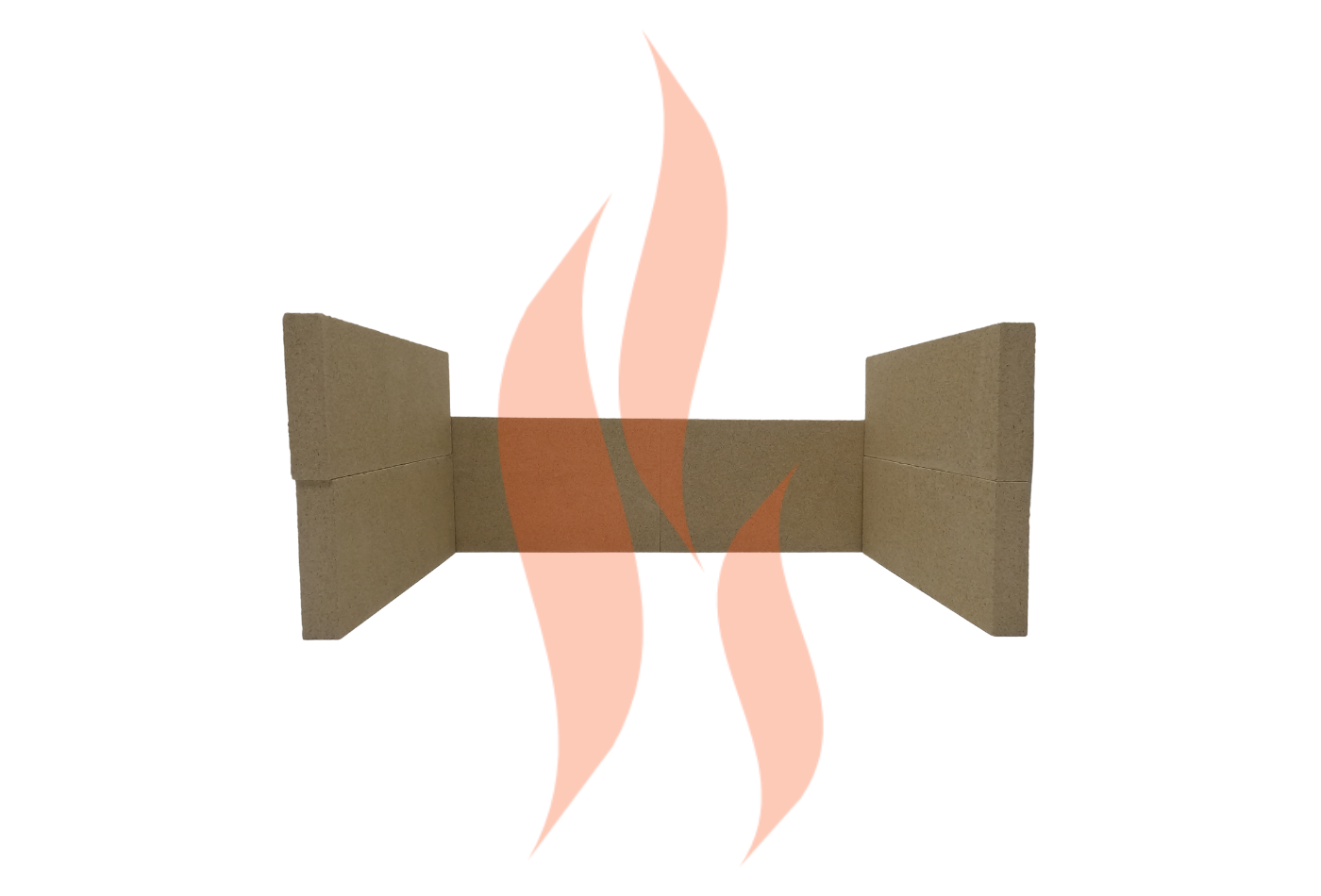 'Hunter Herald 8 MK1 - Multi Fuel' Vermiculite Fire Brick Set
Reviews

Be the first to review this product.

Leave a review