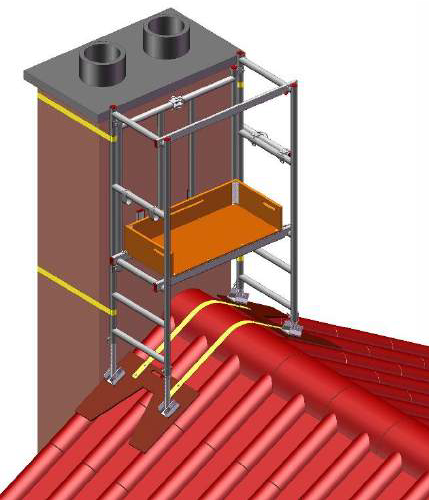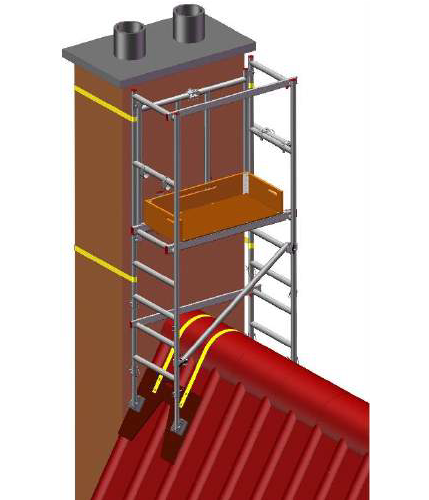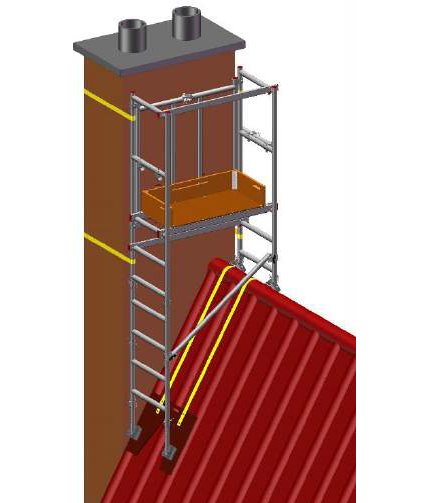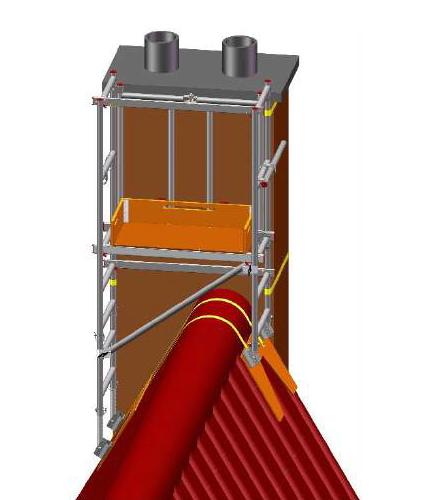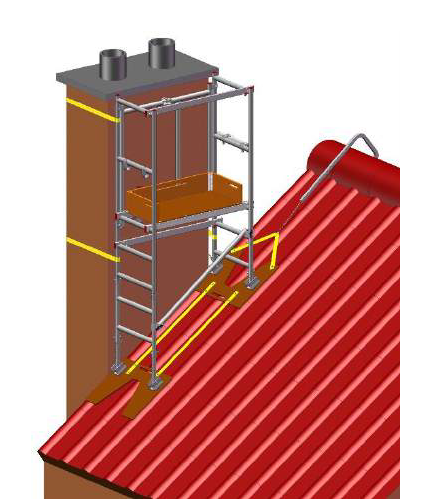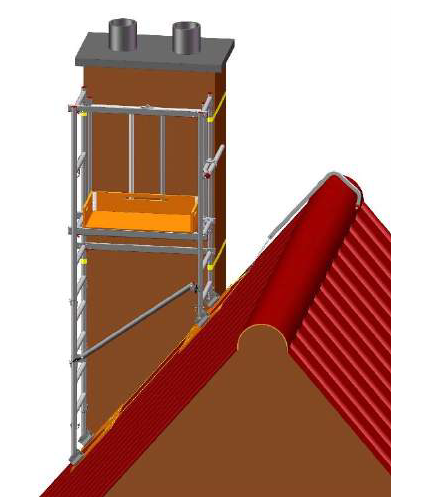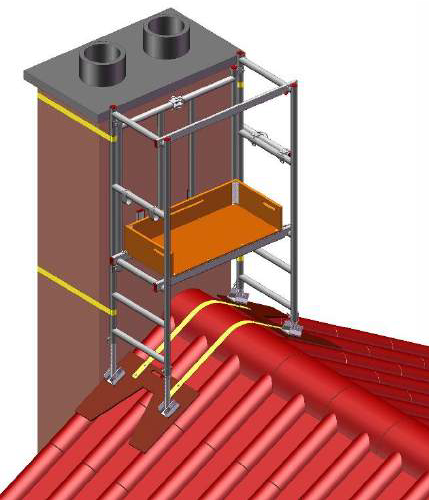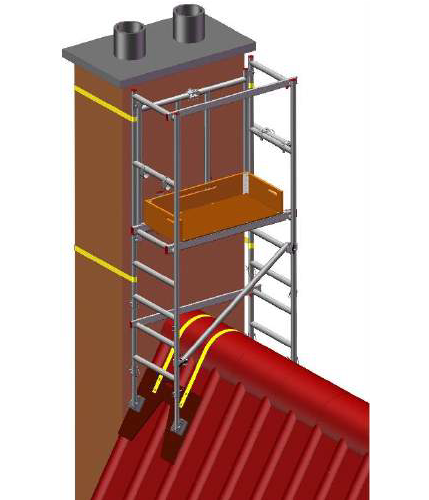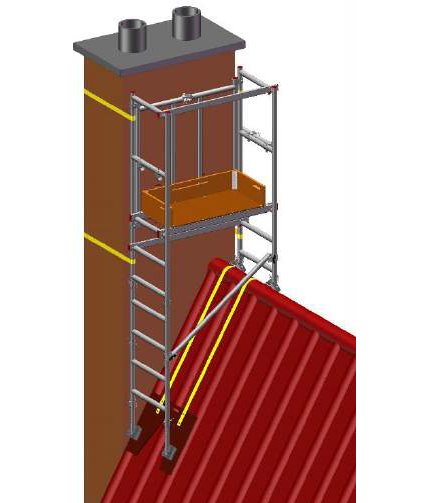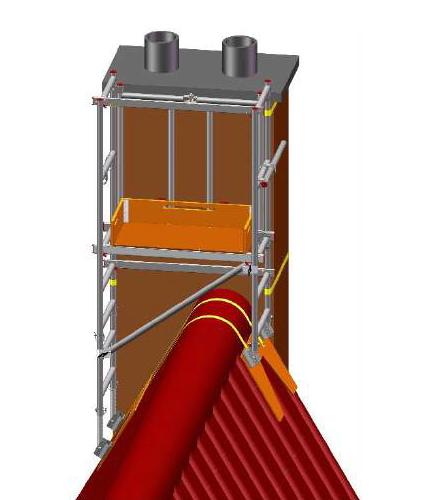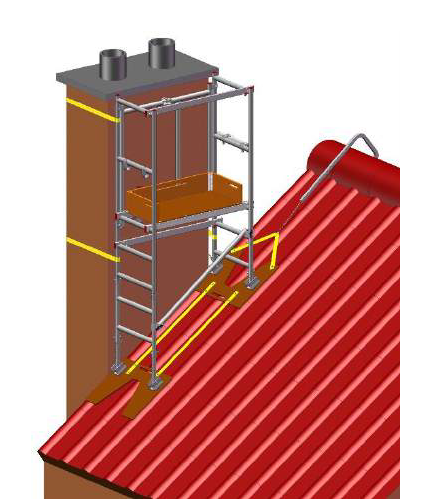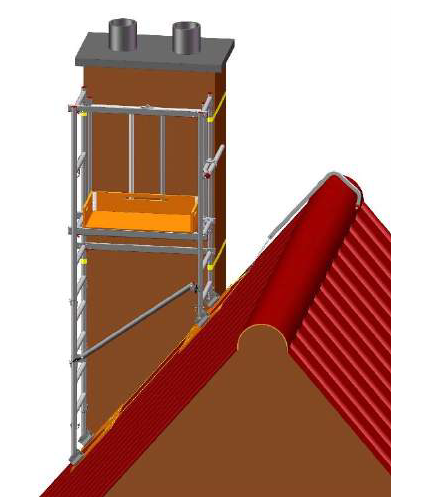 SiS 7 in 1 Chimney Access Platform
Description
The SiS Chimney Access Platform is made of welded aluminium and has been purpose-designed for quick and easy access to the central chimney stacks
It is the lightest on the market and can be easily installed and dismantled in position on the roof by one person
It has been designed and manufactured to the highest standards of safety and reliability
The innovative design incorporates foldable bases and adjustable angled feet, which ensures great flexibility and quick assembly. It features a large platform which provides a stable working area with enough space for any additional materials needed to carry out the work
Suggested uses include adding bird guards, fitting cowls, accessing taller and hard to reach stacks, capping off, repointing, plus many others which will help to save money on hiring scaffolding and expensive hydraulic machinery. The newly designed spacing pads to help create distance (adjustable) between the chimney and folding unit, enabling work on difficult shaped stacks with corbelling whilst maintaining structural integrity and safety of the tower
It is essential that the HSE Working at Heights Regulations are followed when using the SiS Chimney Access Platform and that a full risk assessment is carried out prior to use
SiS Chimney Access Platform is used entirely at your own risk.
---
PLEASE NOTE: Payment is required in full at the time of ordering before this item can be dispatched.
---
To see our full range of Chimney Sweep Equipment click here
To see our full range of Stove Installation Equipment click here
If you have any questions about your purchase please don't hesitate to send us a message through our contact page.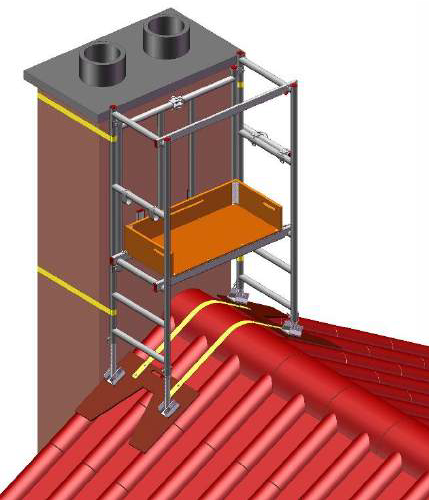 SiS 7 in 1 Chimney Access Platform
Reviews

Be the first to review this product.

Leave a review