SnapLok 4" Soft Bristles Solid Nylon Body Stainless Steel Fitting
Description
The 4" SnapLok Propeller Brush is made of stainless steel and solid nylon.
It has been made primarily for Aga, Rayburn and biomass 5" flues, but is also great on old liners and a liner on a bend that has soot sat in the bottom which requires removal.
This brush only fits on the 8mm & 10mm SnapLok Solid Nylon Rods.
To see the full SnapLok Rotary Power Sweeping Range click here.
To see our full range of Chimney Sweep Equipment click here
If you have any questions about your purchase please don't hesitate to send us a message through our contact page.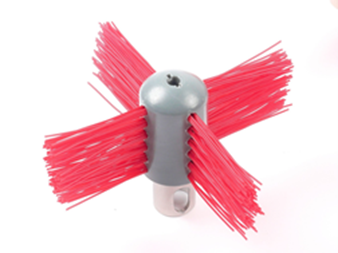 SnapLok 4" Soft Bristles Solid Nylon Body Stainless Steel Fitting
Reviews

Be the first to review this product.

Leave a review