SnapLok 22mm x 1m Aluminium Rod with Chrome Steel Fittings
Description
The 22mm rods are made from hollow Aluminimum and are quadruple crimped to the fittings/ferrules on either end of the rod.
These rods are great combined with the 22mm Polypropylene Rods.
The rods have Chrome Steel Fittings.
Due to the size of the rods, they need to be shipped in a larger package than our standard parcel size and will be sent as a freight parcel.
Therefore it will incur a delivery cost 4 times the standard for your postcode area per set of rods (max 10 per set) ordered.
If the product is showing as OUT OF STOCK please send an email with the details of the item you require to sales@stoveindustrysupplies.com and a member of the sales team will contact you directly to discuss your requirements.
If you have any questions about your purchase please don't hesitate to send us a message through our contact page.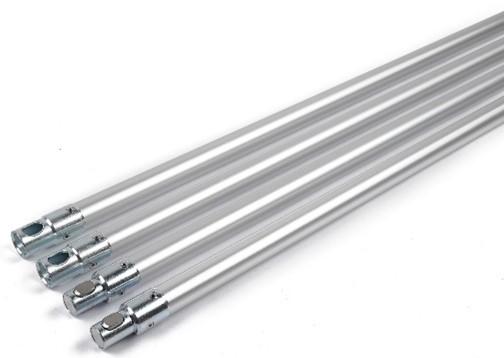 SnapLok 22mm x 1m Aluminium Rod with Chrome Steel Fittings
Reviews

Be the first to review this product.

Leave a review